As professional bail bondsmen, we've encountered a few bond "naysayers" over our many years in the business. To clients with no prior arrest or bail experience, hiring a jail bonding company to get a loved one out of jail may raise questions or concerns – should I get a bail bond? Are they expensive, or do they have hidden fees? What are my other options aside from a bail bond, and are these options effective?
If you're debating whether a bail bond is right for your situation, our expert agents are happy to chat with you and clear up any gray areas about the process. We want our clients to feel heard, understood, and confident in their decision to work with the Off The Hook team. In an effort to do so, let's review the possible methods that can be used to release your loved one from holding and see how they compare to our bail bonding services:
Personal Recognizance
Known as a "promise to appear," personal recognizance allows a defendant to be released from jail without having to pay bail. While not paying bail may seem like the most ideal option, this type of release is granted on a case-by-case basis. The extent of the crime and the defendant's likeliness to flee determines whether the judge will allow them to be released on recognizance. However, if the magistrate assigns a bail amount to your case, this option is unavailable, and our bail bonding services will likely be needed.
Pretrial Release Programs
Pretrial release programs offer defendants a bail-free release from jail, however, the conditions of this option are far more rigid. In these programs, the individual is usually supervised by probation officers and may be subjected to drug testing or other forms of monitoring. To be released on a pretrial program, a defendant is required to follow one of these conditions (which are assigned by the judge):
They sign a written agreement to appear on their scheduled court dates.
They are placed under the supervision of a person or organization.
They sign an unsecured appearance bond, meaning the defendant agrees to pay a bail amount if they miss their court appearance or engage in further illegal activity.
They sign a secured appearance bond and pay an amount in cash or collateral to be released.
Similar to personal recognizance, an individual only qualifies for a pretrial release program if the judge allows it. Otherwise, this option is unavailable and bail financing may be needed.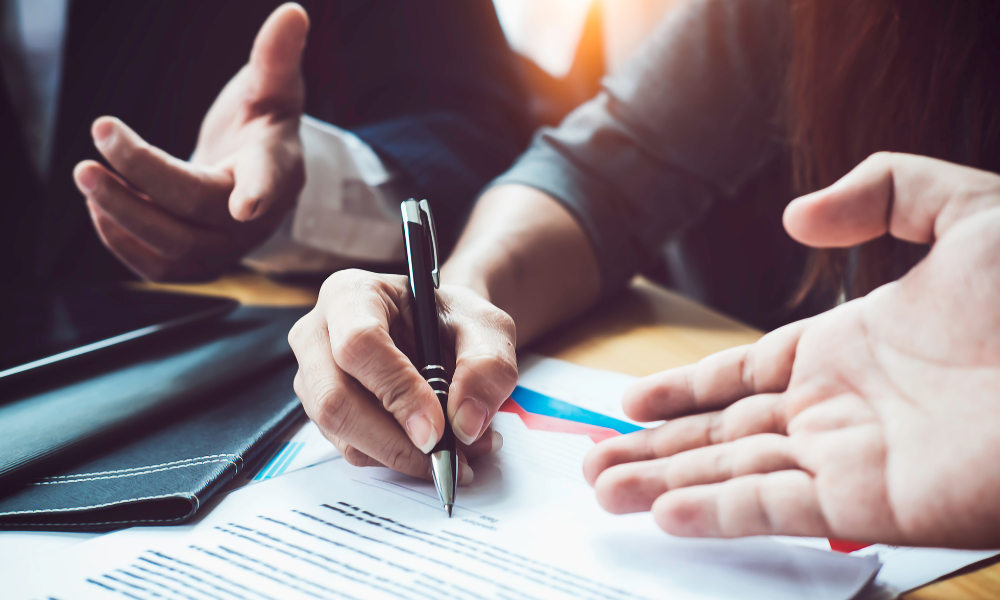 Home Confinement
Defendants who are considered high-risk may be released from jail (without bail) under home confinement. This option restricts a defendant to their home and does not allow them to move beyond their property lines. Home confinement may involve the use of an ankle monitor or another tracking device, and defendants are subject to regular check-ins with a probation officer.
Electronic Monitoring
Electronic monitoring, also known as GPS monitoring, allows a defendant to be released from jail on the condition they wear a tracking device while awaiting trial. Similar to personal recognizances and pretrial programs, the judge may allow for a defendant to be released with daily monitoring if the charges are minimal, and the defendant is considered "low risk." However, because this method is based on the extent of the crime, the defendant's prior background, and their likeliness to flee, there's no guarantee electronic monitoring will be a viable option for getting your loved one out of jail.
Surety Bond (by Insurance Company)
A surety bond resembles a bail bond, except it's issued by an insurance company instead of a bond agent. The defendant or a co-signer pays a premium to the insurance company, which then issues a bond to guarantee the defendant's release. However, while Off The Hook charges a flat rate (15% fee) for our services, insurance bond premiums are dictated by several factors (such as credit score and financial history), therefore making this type of bond a more costly alternative.
Cash Bail
For cash bail to be an option, the defendant or a family member must be able to pay the full amount of bail out of pocket. Depending on the charges, the total bail amount can be a costly expense, spanning upwards to $1000 or more. The defendant may not have the finances to pay the full amount, and in that event, their only options are remaining behind bars or getting help from a bail bonding company. Even if you can pay the bail in full, we still recommend using our services since we offer flexible payment plans and expedited releases from jail.
At Off the Hook Bail Bonding, we know your time is valuable and our mission is to get you out of a holding cell and back to your home as fast as possible. While alternatives to bail bonds may be available, we offer more than just a release from jail. Our skilled bond agents are on call 24/7, working tirelessly to provide you with the best possible support during this difficult time. From flexible payment options to expert guidance and service, Off The Hook Bail Bonds can be a truly invaluable resource for you or your loved ones. Get out of jail and back to your life – call us today for assistance!