Whether it's a court-ordered requirement or needed just for peace of mind, GPS monitoring services are valuable tools for clients and bondsmen alike. At Off the Hook Bail Bonds, we offer state-of-the-art GPS equipment that helps ensure a seamless bond experience for our clients and their families. Navigating an arrest and court case is a high-stress situation, and, as a result, the chance to flee and start anew can be rather enticing. GPS monitoring helps alleviate these temptations and encourages your loved one to stay, build a defense strategy, and resolve their legal charges effectively.
If this is your first time needing GPS monitoring services, you may be unfamiliar with the equipment's functions, uses, and benefits. At Off the Hook, we're here to offer clarity on this service so you can decide if it's the right tool for your situation.
What is GPS monitoring?
The defendant wears a device (commonly, a tamper-proof ankle monitor) that tracks their location as they await their court date. This equipment uses satellite technology to keep tabs on the defendant's movements during their day-to-day. If the defendant attempts to remove the ankle monitor or steps outside of their designated location/parameters, the device will send an alert. GPS monitoring helps ensure the individual is following their bail guidelines and attending all scheduled court dates.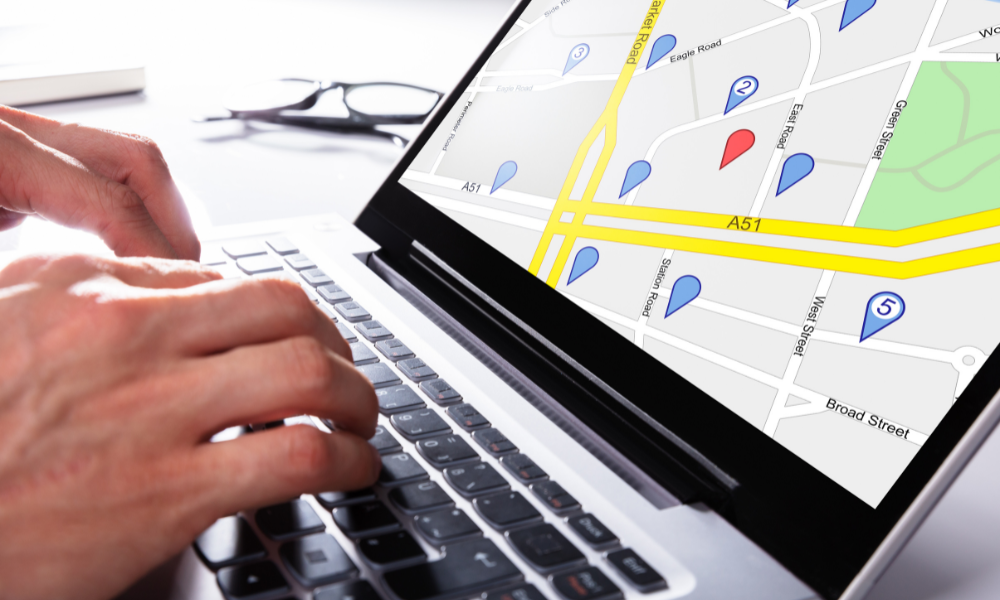 Who is required to wear one?
In certain instances, wearing a GPS tracking device is required for a defendant to be released from holding. This mandate is determined by the judge who assigns their bail amount and terms. However, even if GPS monitoring is not required, we recommend taking advantage of this service as it can be a valuable resource for defendants and their families.
When do they wear one and for how long?
The duration of time a defendant needs to wear the GPS device varies by the crime, court, and case. Generally, the case must be fully resolved, and their sentence given, before the individual can remove their tracker.
Where is the defendant allowed to go while wearing the device?
The parameters for a defendant's GPS device depend on the specifics of their case and bail release terms. In some instances, the defendant is placed under house arrest and unable to leave their residence. In other cases, the defendant may be allowed to return to work, attend doctor appointments, and participate in religious services while wearing the monitoring device.
Why do we use GPS Monitoring equipment?
If the equipment is court-ordered, our GPS monitoring service is necessary to get you or a loved one out from behind bars. However, if the equipment is not required, there are still several benefits to using GPS tracking for bail bonds. These include:
Peace of mind for defendants and their families
Reduced chances for flight risks or skipping bail
Convenient and user-friendly
Offers security to bondsmen and clients
Can be used for any type of bail bond, not just cash bonds
Allows for more personalized conditions of release
Being arrested and charged for a crime, regardless of the offense, is a difficult situation for anyone to manage on their own – that's why our team is on call and here to help! We'll get your loved one released from jail ASAP and ensure they have a seamless and secure experience through our GPS services. Speak with an agent today to learn more.
If you or a loved one has recently been arrested, expert support is only a phone call away!
At Off the Hook Bail Bonding, we know your time is valuable and our mission is to get you out of a holding cell and back to your home as fast as possible. We offer a variety of services, such as GPS monitoring and skip tracing, to help our clients have a successful bail experience from start to finish. Our skilled bond agents are on call 24/7, working tirelessly to provide you with the best possible support during this difficult time. From flexible payment options to expert guidance and service, Off the Hook Bail Bonds can be a truly invaluable resource for you or your loved ones. Get out of jail and back to your life – call us today for assistance!