At Off The Hook Bail Bonding, we believe a bondsman's job does not stop once the defendant is released. We're here to help guide you through the twists and turns of our legal system, offering answers and assistance to anyone trying to navigate the bail bond process. Our mission is to get you out of holding and back to the comfort of your own home as fast as possible. To do that, Off The Hook agents have an astute knowledge of all kinds of bond situations and can accommodate both misdemeanor and felony bonds. While our expert team is on call and ready to help 24/7, we believe that keeping our clients informed on the bail process (procedures, terminology, etc..) allows us to improve our methodology and our quality of service. In this article, we'll review the different categories of bail bonds that exist in our modern day.
First, what is a bail bond? How many kinds are there, and what are the specifics of each one?
A bail bond is a refundable deposit that allows a defendant to be released from jail until their court date. Bail bonds serve as monetary guarantees that the released defendant will remain in the area and appear in court on their scheduled days and times.
There are two categories of bonds:
Unsecured bond – The magistrate sets an amount for the bond; however, the defendant is not required to pay it to be released. Instead, the bail amount functions as a monetary judgment that is entered against the defendant if they break the conditions of their release. For example, if a defendant who was released on an unsecured bond is arrested for not appearing in court, then they are required to pay the full amount of the bond and an additional, higher bond to be released from jail a second time.
Secured bond – This is the most common type of bond. Once set by the judge, the defendant can only be released from jail by paying the full amount of bail in cash, through a bonding company (like Off the Hook), or by using their property as collateral.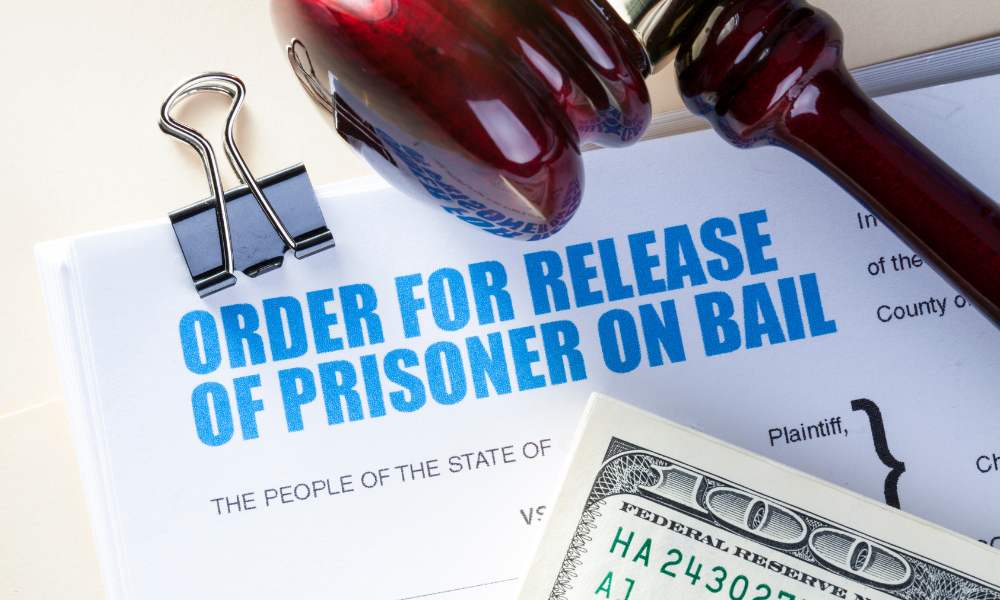 Within the secured category, there are four main types of bonds:
Own Recognizance – the court trusts the defendant to remain in the area and appear in court, so no dollar amount is assigned as bail. The defendant signs a written agreement to be released.
Cash Bonds – the defendant or a cosigner pays the full amount of bail. Most courts accept cash, cashier's checks, and credit cards as forms of payment.
Property Bonds – a piece of property (of equal or greater value) is used as collateral for the bail. The court places a lien on the property until all court dates are met.
Surety Bonds – a bail bonds company covers the full bail amount. The defendant is charged a percentage of the bail in fees to the agency.
Outside of the main four, the less common types of bonds are:
A citation bond – this bond is similar to a ticket or citation.
An immigration bond – this bond applies when the defendant is arrested by ICE (Immigration and Customs Enforcement).
A federal bond – this bond is paid through a federal court.
Navigating through a legal dilemma and the bail process can be an overwhelming experience, but our team of bond experts is here to provide guidance, advice, and support every step of the way. If you or someone you care about is in trouble, don't delay. Speak with one of our skilled agents and get back to your home and life today!